We are so excited to announce that we will be hosting our 6th Annual Charity Ball on Saturday 6th October 2018 !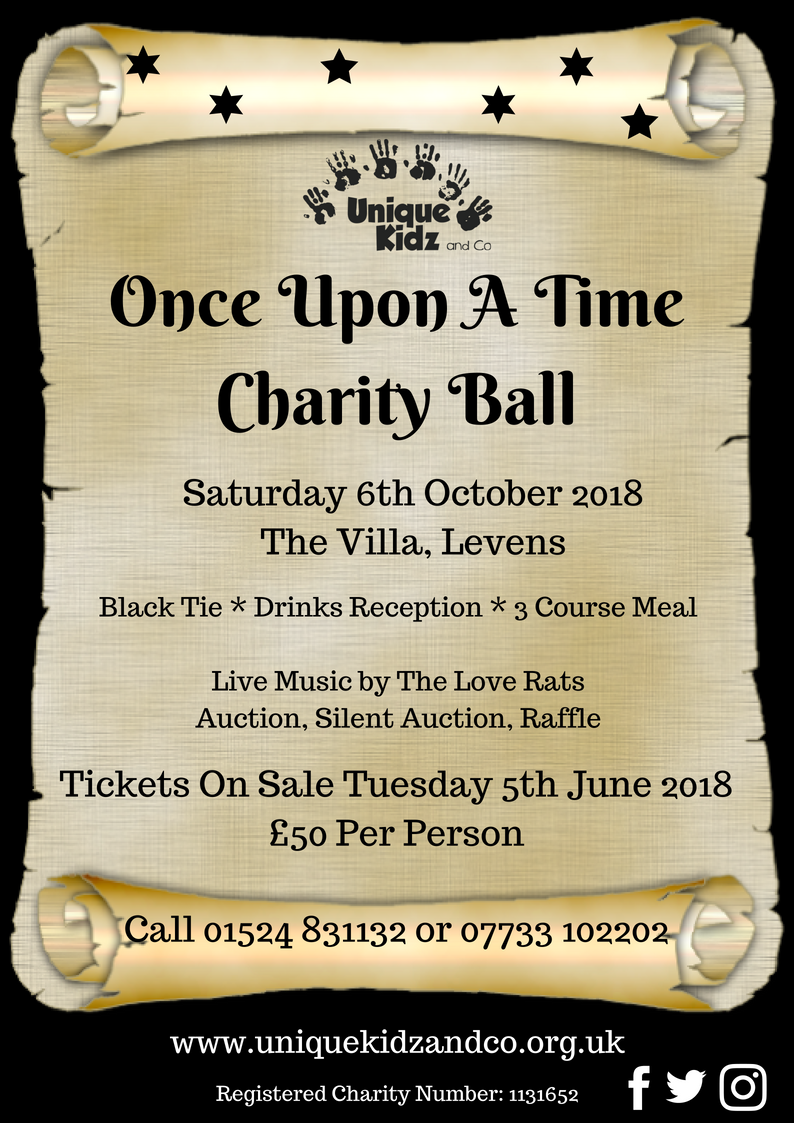 Our Once Upon A Time Charity Ball will take place at The Villa, Levens on Saturday 6th October 2018. As always, it is set to be the biggest and best night of the year and we don't want you to miss out! Tickets are selling fast so get in touch to reserve yours now! Call 01524 831132 or 07733 102202
We are thrilled that Poppins Parties and Events has come on board to style our Charity Ball for the first time! We can't wait to see how it looks and we know you won't be disappointed when you step into a world of fairytale and fantasy!
Don't forget to keep coming back to this page for more updates on our One Upon A Time Charity Ball!