A huge thank you to everyone who has supported us over the festive season!
As always, the support we have received from the local community throughout the festive season has been amazing! We cannot thank those who have supported us enough.
At the start of December Altrad Services team visited and brought with them a Christmas donation of £1050! It was lovely to meet you all and we really appreciate your continued support! December also saw the members of Lancaster Rotary Club visit us with a donation of £1000 from the raffle that they held in November. Thank you for inviting us to your meeting earlier on in the year and for supporting us. Also, Carnforth Community Choir treated us to a night of wonderful festive singing. They hosted their winter concert in aid of Unique Kidz and Co raising a fantastic £858.40!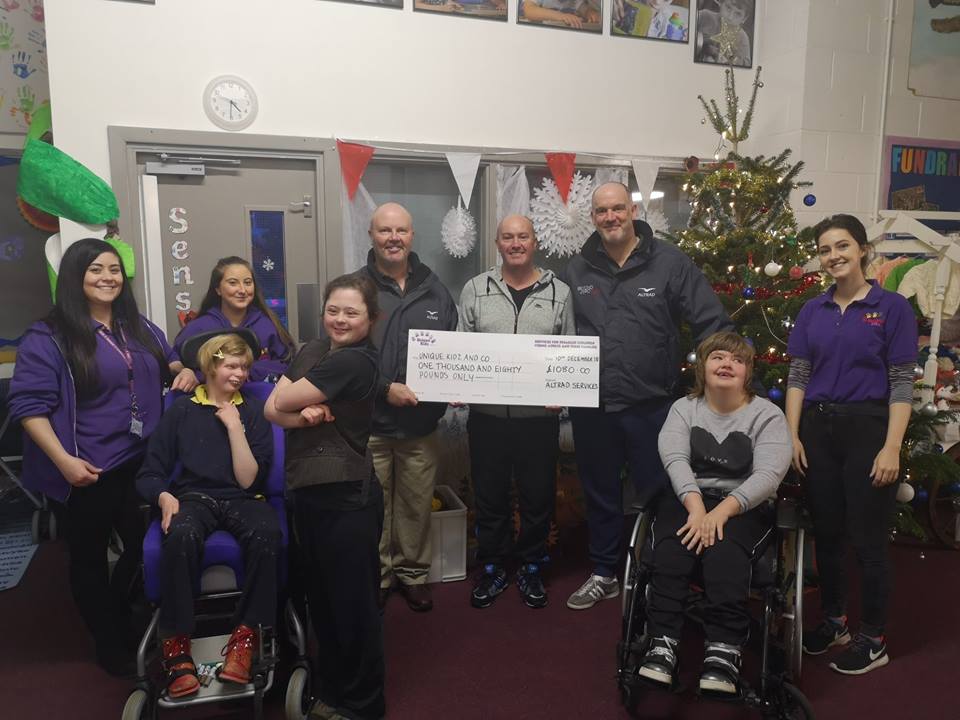 Towards the end of December FGH Security Ltd visited us on Christmas Party Day with a donation of £500 which will be used for trips in the next couple of holiday clubs. We also received a lovely donation of £191.81 from the girls of Lublin House at Lancaster Girls Grammar School who had been collecting for Unique Kidz and Co in school assemblies. Inspector Ted and Adie Knowles were also out in full force selling raffle tickets to win your own Inspector Ted. They raised a fantastic £188.55! Thank you!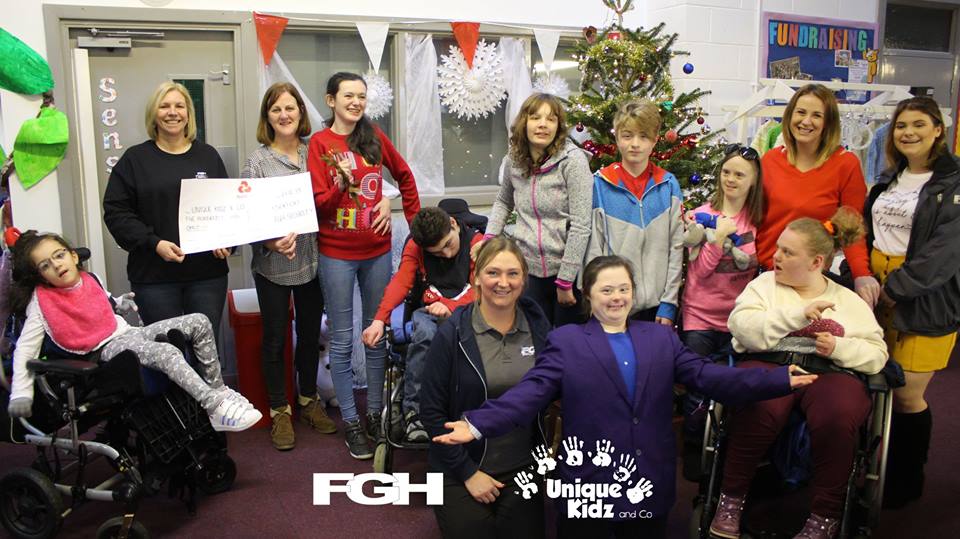 The week running up to Christmas was a busy one! Mr Townsend popped by to donate lots of board games for the children and both Mr & Mrs Jones and Mr & Mrs Wright donated to Unique Kidz and Co instead of writing Christmas Cards. On Christmas Eve we were invited to Lancaster on Ice with Mazuma Mobile who sang Christmas songs and painted faces all to raise money for us! It is little acts of kindness like this that really show what a brilliant community we live in!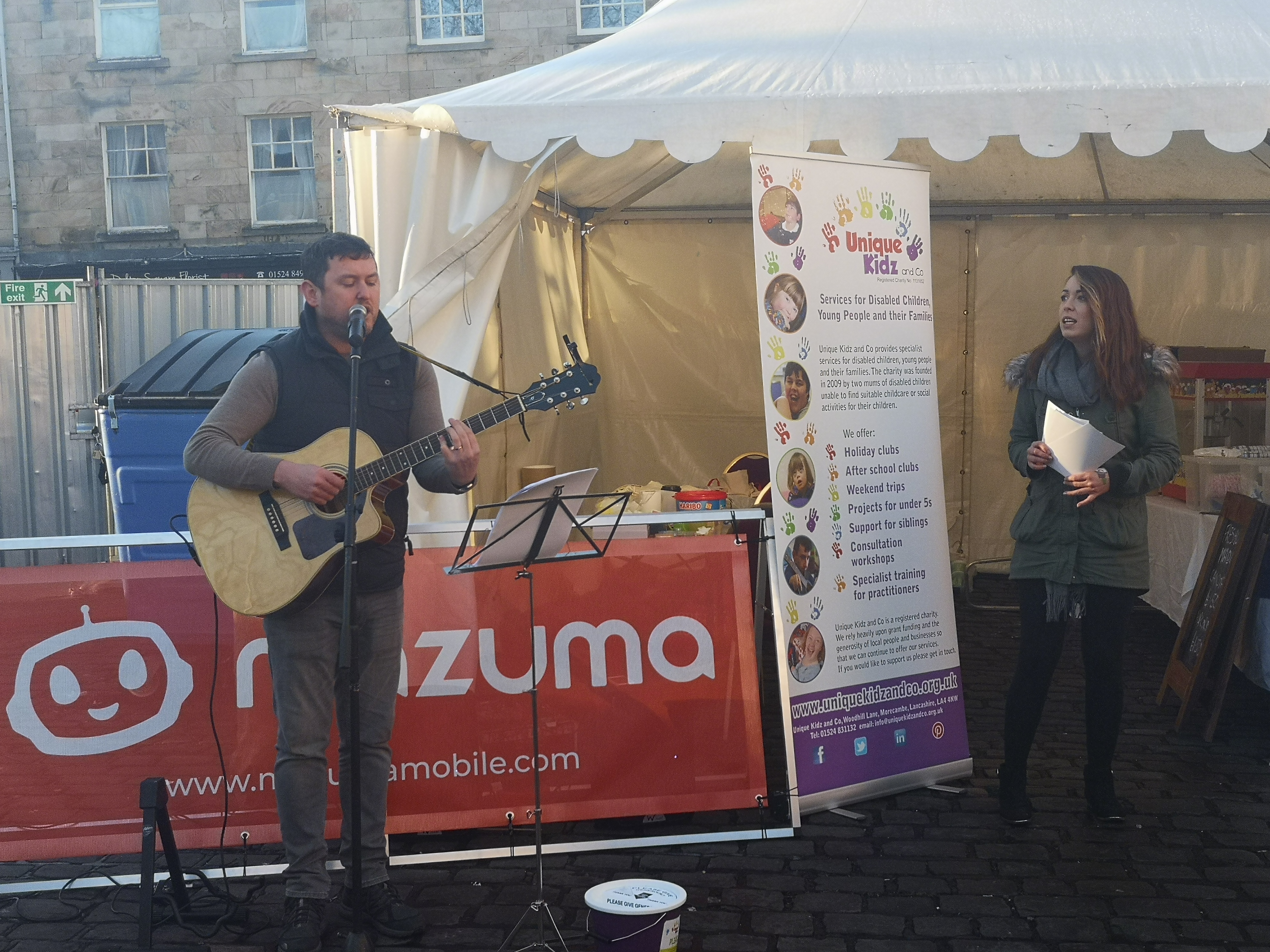 We cannot finish without saying a huge thank you to Carol Smart and everyone at Smarties Parties. They put on a brilliant Christmas Party for us on Sunday 16th December at the Ex-Serviceman's in Carnforth. The time and effort you went too to make sure every child had an amazing afternoon was incredible. The raffle we held on the day also raised £135 – a brilliant afternoon all round!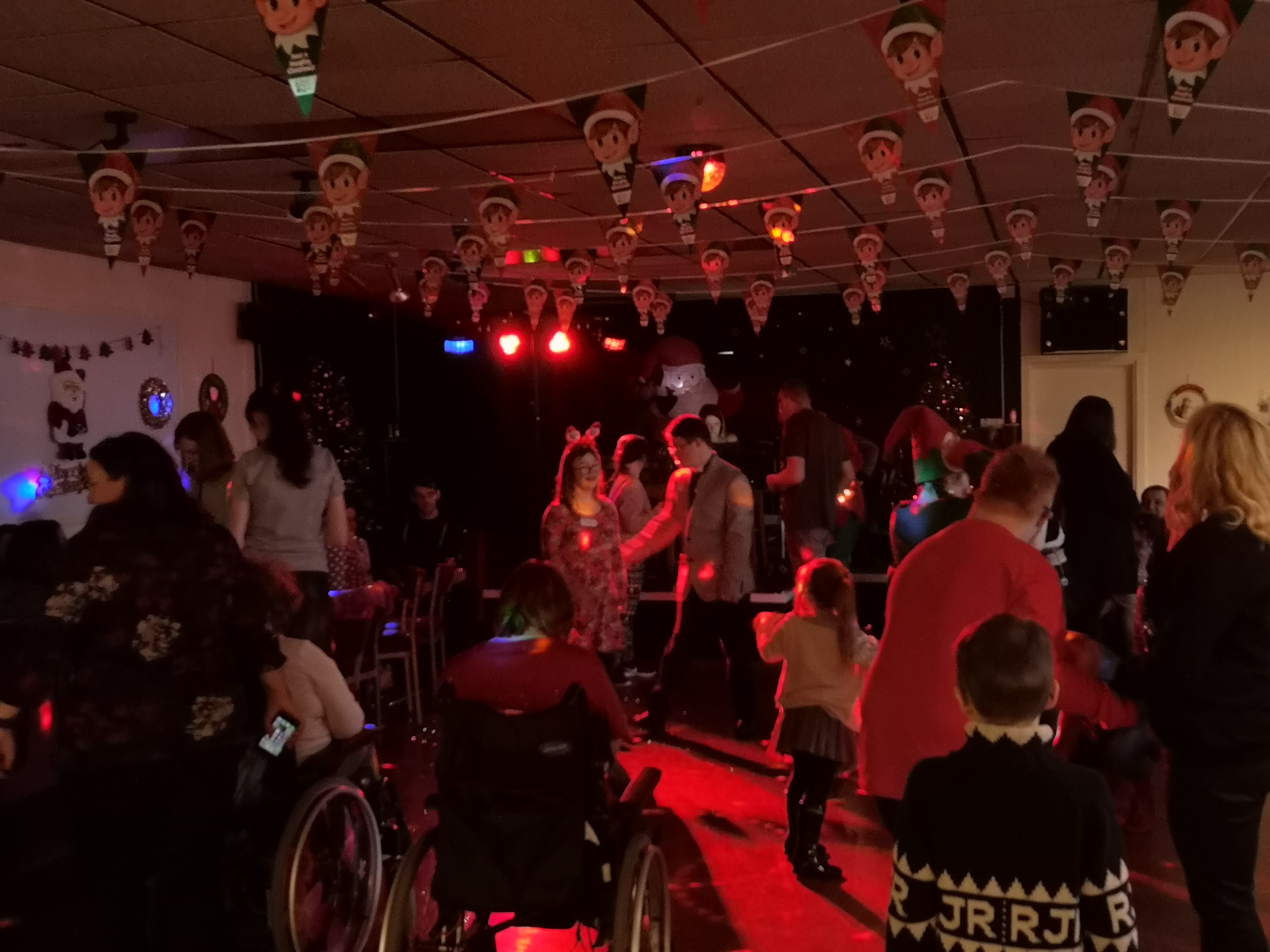 2019 is here and this year we turn 10 years old! If you are a company who would like to be involved with our 10th birthday then get in touch! Are you a supporter fancying taking on a sponsored challenge for us then get in touch! If you are looking for a charity to support then give us a call! To support Unique Kidz and Co in any way, please call Jordan on 07733 102202 or email fundraising@uniquekidzandco.org.uk.
We look forward to a very busy and exciting year!