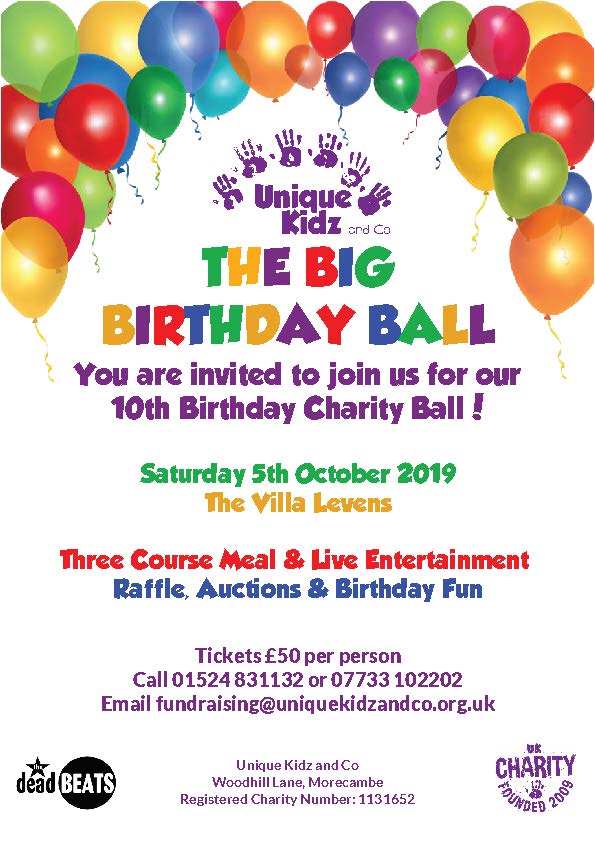 The Big Birthday Ball will take place on Saturday 5th October at The Villa Levens.
Tickets are now sold out but you can still add your name to the waiting list by emailing fundraising@uniquekidzandco.org.uk
Donations & Support
We need support from the local community for our events. Can you help by sponsoring the event? Can you donate a prize for our auction or raffle?
If you are a company looking to support Unique Kidz and Co please head to our Corporate Fundraising page.