On Tuesday, we hosted a relaxed and informative coffee morning with Nicola and Jane of Morecambe Bay Wills and Estates, to celebrate national Carers Week.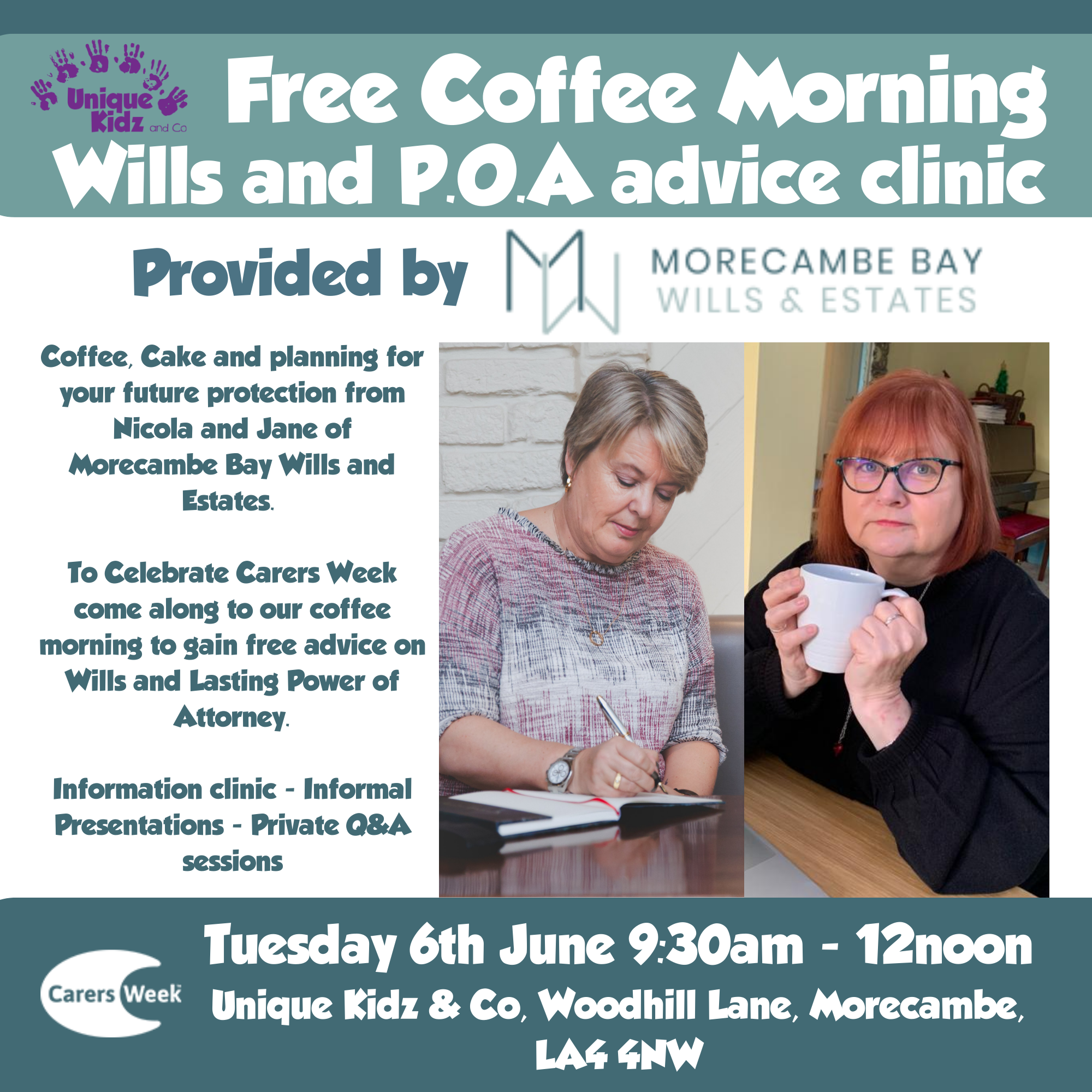 Nicola and Jane kindly donated their time and shared their expertise with a group of parents and carers of young people with additional needs. They discussed how important it is for everybody to make sure a will is in place, but how it is even more important for carers of people who may require extra help or may be seen as vulnerable.
An informative presentation from Nicola, quickly evolved into a vibrant Q&A, with parents sharing their experiences and comparing their situations. Not only was the importance of will writing discussed, but also the differences between Lasting power of Attorney, Deputyship and Appointees.
Nicola and Jane helped the carers know where to start planning for the future protection of their families. They kindly offered vouchers for discounts off their services and have left some at the centre for anyone who couldn't make the coffee morning.
Thank you so much Nicola and Jane, and thank you to everyone who came along to the advice clinic.