To celebrate 4Ever Unique member, James, competing at the Special Olympic in Berlin, his friends are taking on a cycling challenge!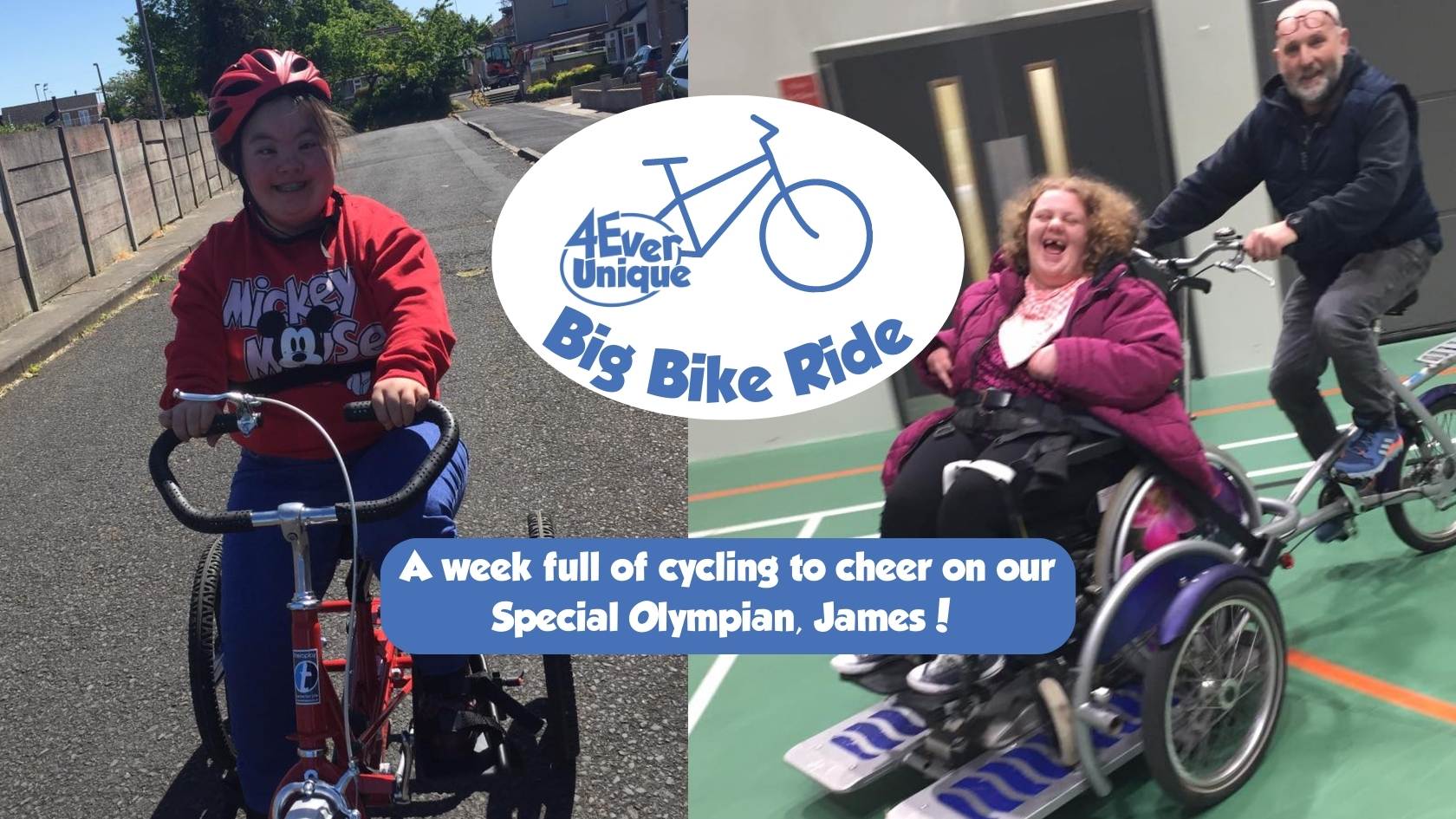 James has been cycling since he was eight and quickly discovered a passion for the sport. He is a member of local cycling group, Cog Set, and late last year learned that he had qualified for Team Special Olympics GB for this year's games in Berlin! It's a very elite squad, only two people from the whole of Lancashire qualified for Team SOGB!
James will be taking part in two races, a 10km time trail on Saturday 24th June and then a 10km road race on Sunday 25th June. To cheer him on, the young adults have decided to take part in their own cycle challenge whilst James goes through his last preparations over in Germany. We are so excited to see James in action, coverage can be found via ESPN, ITV and BBC.
Last summer, James won three gold medals at the Special Olympics GB's Summer of Sport. Speaking to the Lancaster Guardian, James said
"From my very first race, I wanted to come first – that was always my target. When I won the golds, my mind was straight on to the Special Olympics," he adds. "I always wanted to race away from home in different countries and stuff – that's exciting, especially doing it with my family. My reaction to getting in the Special Olympics squad was 'yes, I made it,' but then I thought 'I'd better get training more!'
Friday was James;' last day at club before jetting off to Berlin, his friends organised a sending off party, good luck card and had lots of photos before he represents Great Britain at the Special Olympics.
Starting on Monday 19th June, everyone from 4Ever Unique who would like to take part will be cycling on our adapted bicycles, at our centre, at Network Wheels and out in the community. They will try to get on their bikes every day during the week to not only show their support for James, but also to raise funds for Unique Kidz and Co!
We recently held a consultation evening and discussed plans for the expansion of our building and the field that we purchased. Part of these plans would see us having our very own cycle track, which would be graced by a Team SOGB Olympian thanks to James! The money raised from 4Ever Uniques Big Bike Ride will get us one step closer in turning the dream of our new extension plans into reality!
To support the young adults of 4Ever Unique and their Big Bike Ride, please see their Facebook fundraiser here.