A huge thank you to everyone who supported our 2019 Easter Eggs Campaign!
Every child and young adult who came to Unique Kidz and Co over the Easter holidays went home with an Easter Egg thanks to everyone who donated to our Easter Eggs campaign.
A special shout out to two of our corporate supporters who collected eggs in their office for us. Thank you LARS Communications and HP Bookkeeping – we really appreciate your continued support!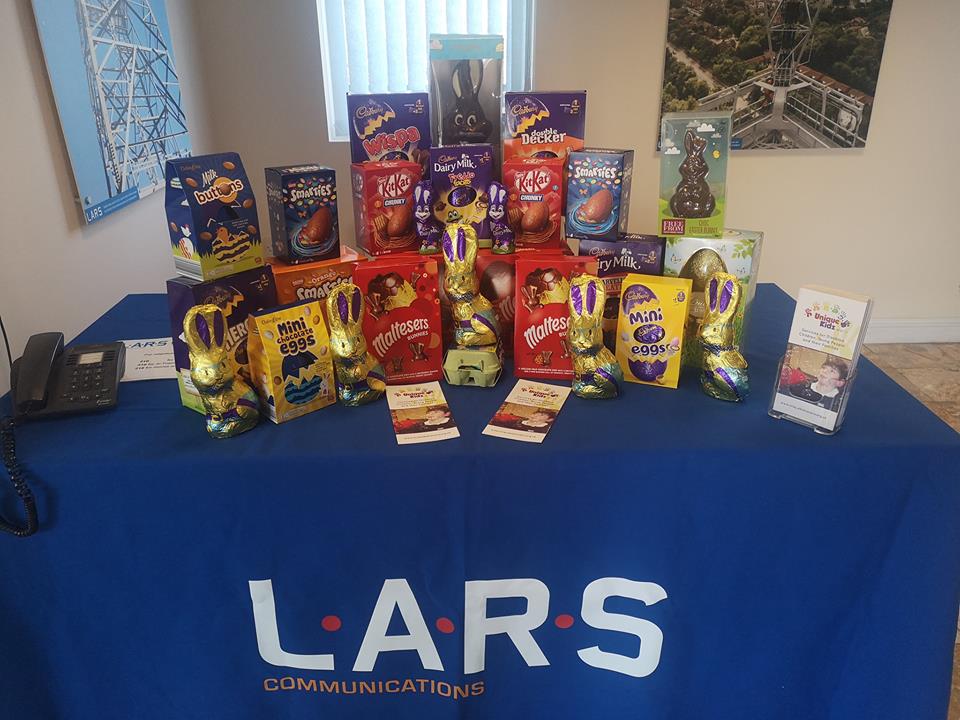 Make sure you follow our Facebook page to keep up to date with all our latest news and campaigns! To find out more about how to support Unique Kidz and Co take a look at our Fundraising page!