This Christmas we are launching MISSION CHOCOLATE!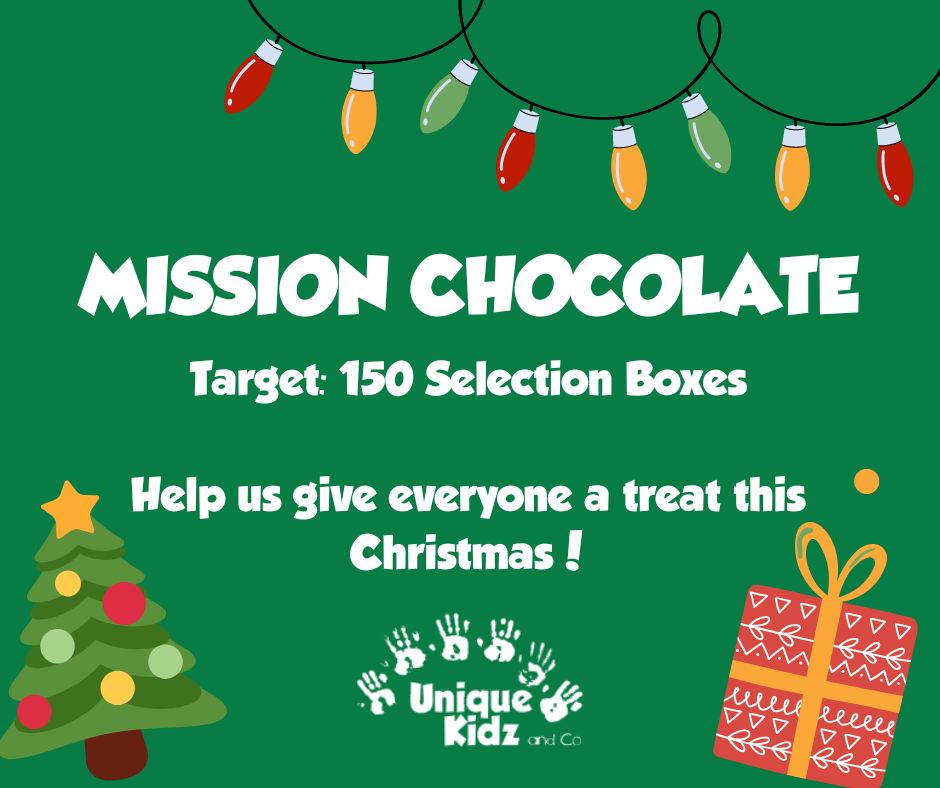 We are on the hunt for 150 selection boxes – can you help us? Maybe you could pick one up on your weekly shop? Perhaps your work could collect some for us? Each Christmas, we love to put a little smile on all the young people's faces who come to Unique Kidz and Co by giving them a small gift.
If you can help us in any way, then please let us know! Donations can be dropped off at our building or we can come and collect from you! email fundraising@uniquekidzandco.org.uk to get in touch!
Thank you!