Hello! Another week has gone by and it's time for another blog post filled with lots of different ways that you can get involved with helping Unique Kidz and Co!
We started off the week last Friday with a visit from Paul and Sarah from C2V+ on behalf of United Utilities . They are working on a big project not far from our building so they popped in to have a look around, see the work that we do and to find out if they could help us. It was lovely to meet you both and thank you so much for the two amazing hampers!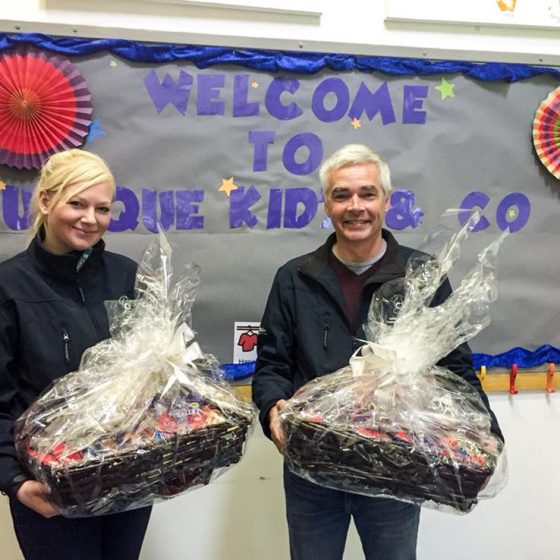 Money is still coming in from the Great North Run this week with three runners dropping off more sponsor money – the total just keeps rising and we can't wait to announce how much all the runners raised in total! Speaking of the Great North Run we were thrilled to find out that we have secured places in the 2019 event along with places in two more local and exciting events! Keep an eye on our Facebook this coming week for the big announcement and if you fancy taking on a challenge in 2019 for our 10th birthday then email Jordan at fundraising@uniquekidzandco.org.uk !
Carrying on from last week we have been selling more tickets for the Rotary Club of Lancaster Raffle. Tickets are £2 each and there are some amazing prizes to be won … if you would like to buy any tickets text Jordan on 07733 102202. This will be the last week of selling them so act fast!
Lancaster on Ice is soon going to be here and we are looking for businesses to support us in being able to provide special sessions on the ice for local disabled children and young adults. We are one of the three charity partners but we really need some local businesses to get behind us to allow us to give everyone the chance to ice skate with their friends! If you can help, or know someone who might be interested then please call Jordan on 07733 102202.
On Thursday, we went along to the Chamber of Commerce Monthly Meet Up at The Dukes Theatre in Lancaster. It was lovely to see some friendly faces and meet lots of new people. We can't wait to host the first meeting of 2019 at our building in January!
Finally, Friday was spent in Manchester at the Google Digital Garage on a special digital marketing day aimed specifically at charities. The event, run by Media Trust, was sold out and we were so pleased to get a place! There was so much to learn about our social media strategy and how to run our big 10th birthday campaign! We can't wait to get going!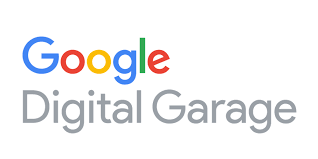 Friday also saw the start of October Holiday Club! Make sure you keep up to date with our social media channels to see what the children and young adults get up to over the next week which will end with our big Halloween Party! Have you checked out our eBay page recently? We have lots of skeleton onesies for sale which make the perfect Halloween outfit for your child …take a look here!
Have a great week!